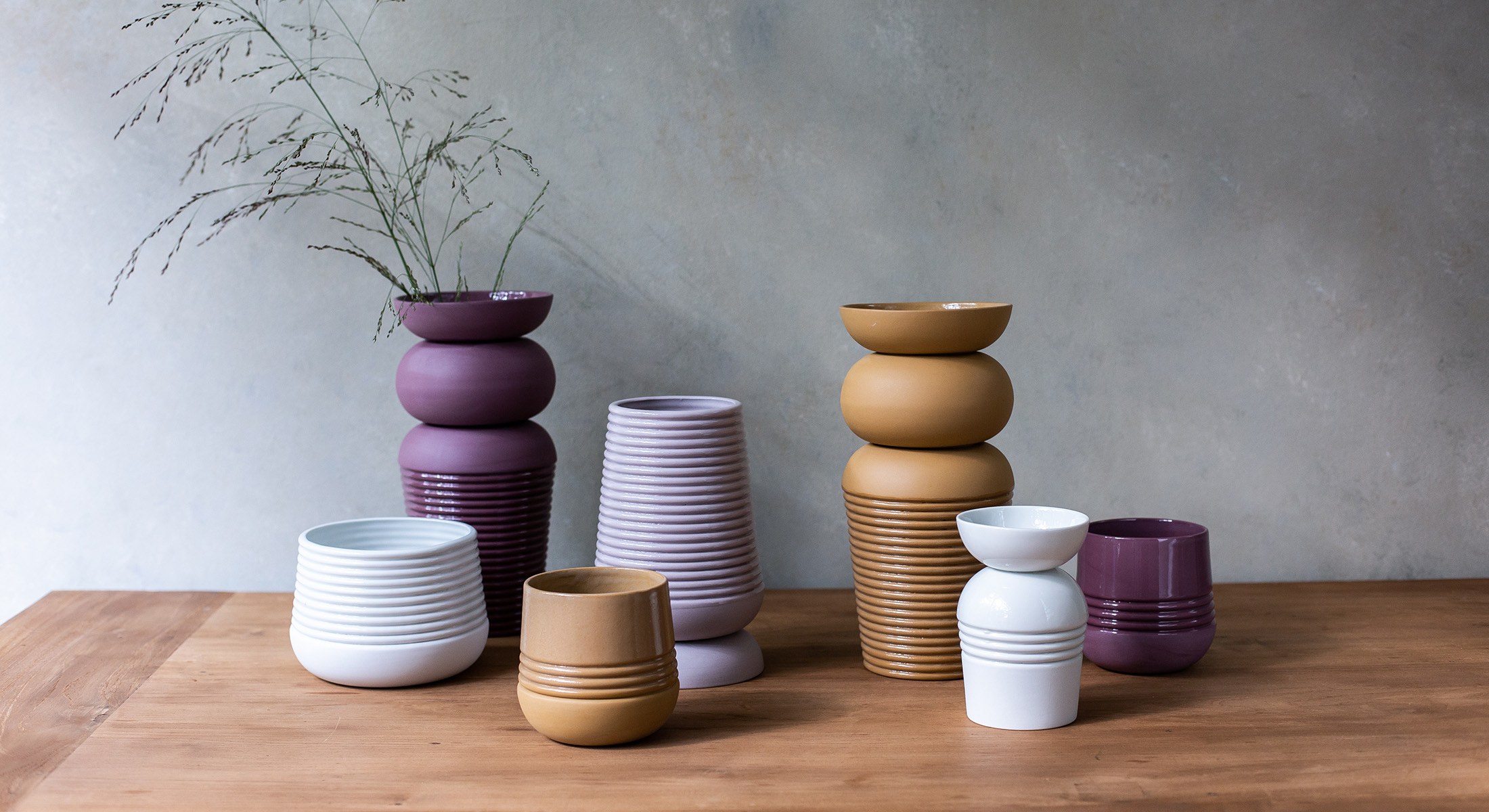 RIBBEL
The new RIBBEL collection is made in collaboration with Saudade Collective. The design is characterized by its elegant repetition in round shapes. The small ripples echo throughout the different models. Soft but playful with a subtle hand glazed touch.⁠
The collection consists of five objects; three vases and two planters. Each model is available in 4 colours: white, petal, mustard and plum.
Shopping cart
No items in shopping cart.