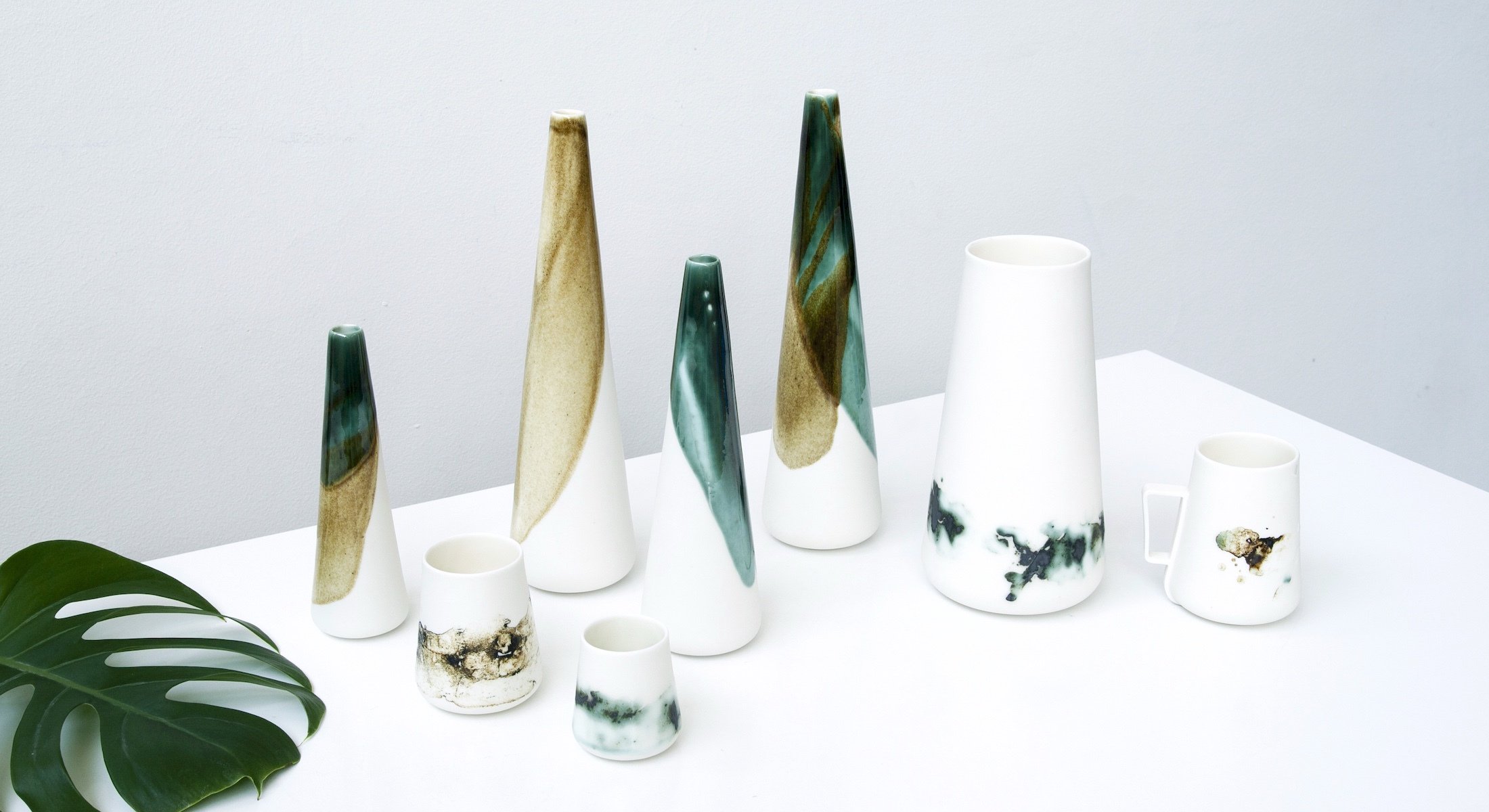 ALS GEGOTEN
Studio Ineke van der Werff designs and produces unique ceramics. With an experimental approach, Ineke creates plates, bowls, cups and vases that are each uniquely glazed. Her porcelain collections are both functional and tactile and invite to be touched.
Studio Ineke van der Werff is based in Utrecht, The Netherlands.
The ALS GEGOTEN collection is a series of porcelain vases and plates, each uniquely glazed by hand, with a special developed pouring technique. The glaze is slowely poured over the pieces, creating a unique pattern on each object.
Shopping cart
No items in shopping cart.