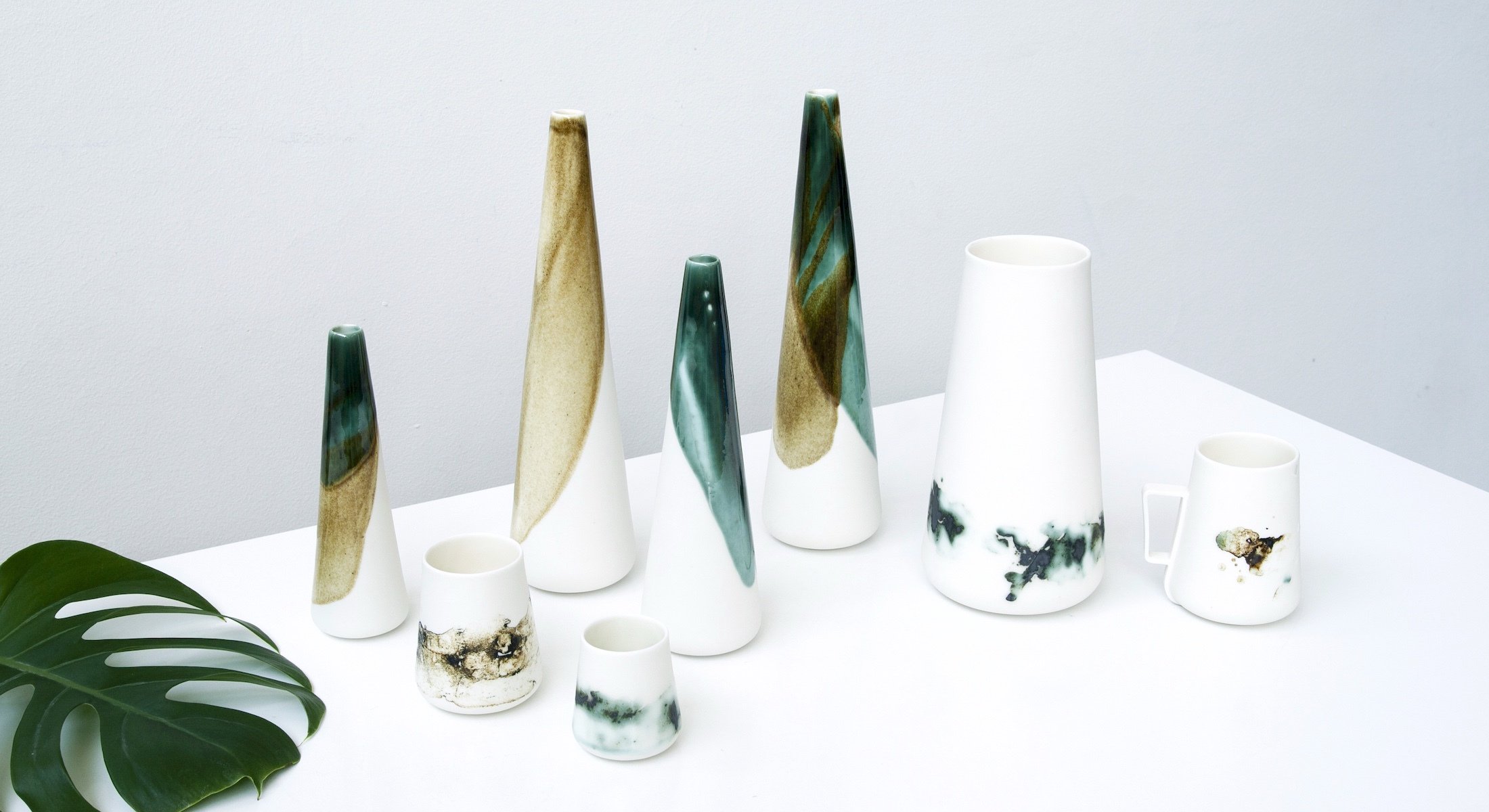 ALS GEGOTEN
The ALS GEGOTEN collection is a series of porcelain vases, each uniquely glazed with a specially developed pouring technique. The design is long and elegantly thin, for a small bouquet or just a single flower. Available in three sizes: a mini, small and a large vase.
Each piece is glazed by band, by slowly pouring the glaze over it. This gives a unique pattern to every object. The materials used for the glaze are bronze and iron, each creating their own colour and structure. Bronze creates a smooth green glaze and iron becomes speckled brown.
Shopping cart
No items in shopping cart.