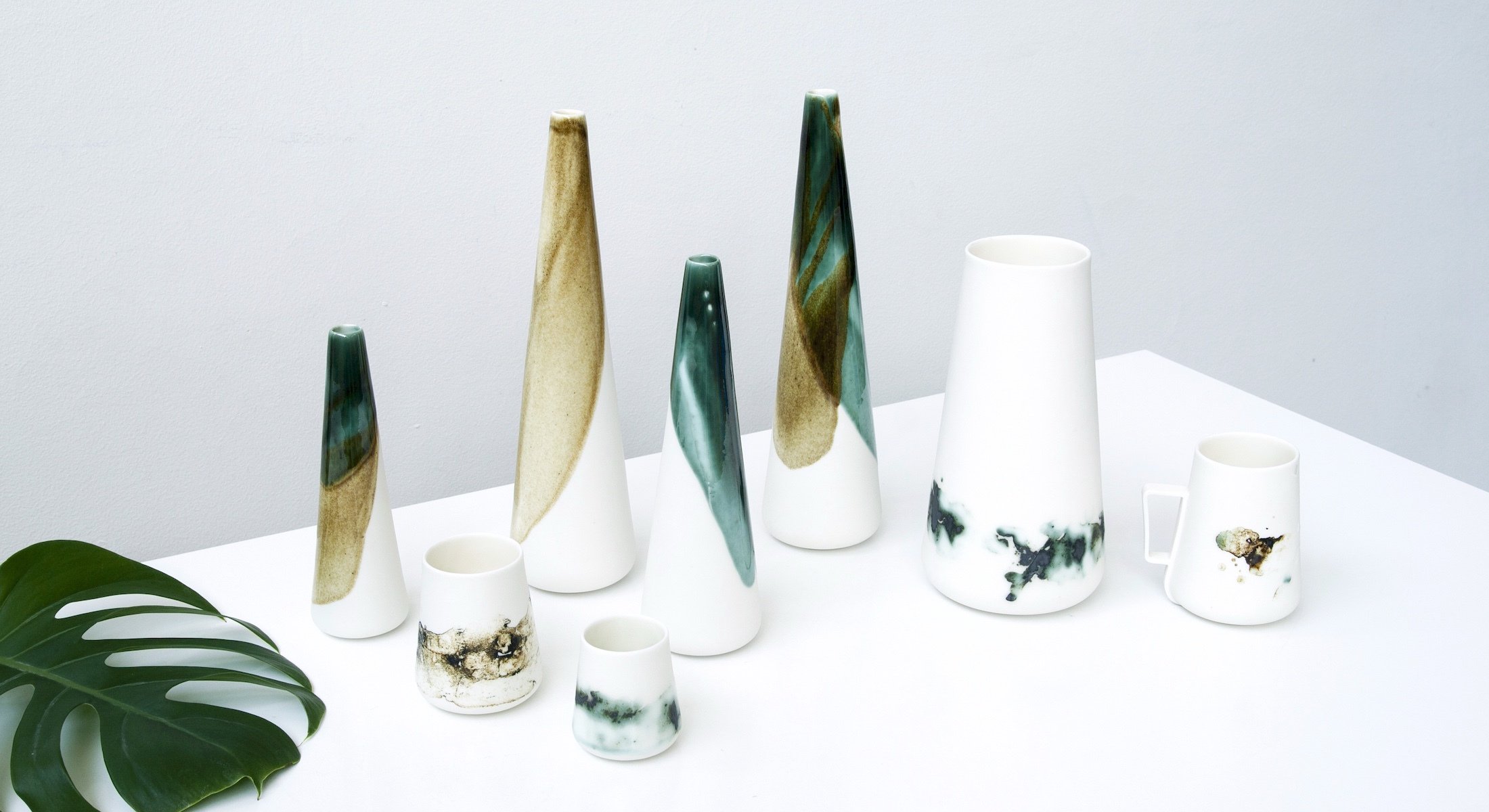 ALS GEGOTEN
This month I celebrate my 10 year anniversary! 
Get 15% discount on all collections with the code "TENYEARS".
Valid until August 31st.
The ALS GEGOTEN collection is a series of porcelain vases and plates, each uniquely glazed by hand, with a special developed pouring technique. The glaze is slowely poured over the pieces, creating a unique pattern on each object.
Handmade in Utrecht by Ineke van der Werff
Shopping cart
No items in shopping cart.